Rebecca
September 2013, November 2015 & November 2017
I absolutely LOVE Pam! She has helped me in some capacity with my last 3 pregnancies. She is sweet, funny, supportive, and has become a friend to me. I have come to rely on her years of experience, as I count her advice as invaluable.
In 2013, I was pregnant with my 3rd baby. I was seeing a midwife close to me, but I had a first trimester issue that was beyond this midwife's knowledge and I was sent to a doctor. Unfortunately, I was told that I was high-risk and would have to give birth in the hospital. I reluctantly agreed, but my anxiety was increasing. I had had two previous hospital births, and they were quite traumatic to me. The thought of going back to the hospital gave me quite a panic attack, something I'm not prone to normally. I wasn't convinced that it was necessary to be in the hospital, and I wasn't convinced I was high-risk, given my previous medical history. My midwife said she couldn't see me if I was high-risk, so I ended up calling Pam, who practices in Oklahoma (I'm in Texas). She sat in my living room and spoke to me for over an hour about my fears, my birth plan, my desires, and my concerns about giving birth in the hospital. She helped me to realize that my thoughts and beliefs about birth were valid. My instincts were important, and I didn't have to ignore them. Together, we came up with a plan after exploring several options.
In the end, because of the distance, I did not use Pam for my birth. But I did take the advice she gave me and put it to good use, getting a second opinion from a more holistic OB/GYN who said I was absolutely NOT high risk, and released me to go back to the original midwife, who could now legally see me as a patient now that I was not considered high-risk. I beat the midwife to the birth center, 20 minutes away from me, and had my baby on the front porch unassisted, which was actually beautiful and confirmed my beliefs that my body was absolutely made for this, and all I needed were my maternal instincts. Pam is more than twice as far from me, so I'm certain I would not have made it to her birth center! At the time, my husband was very uncomfortable with a home birth, which is why Pam coming to me was not an option at the time. However, after having a baby on a front porch unassisted, and after catching his own baby, my husband changed his mind and gave me his blessing to have a home birth the next time. Although I did not use Pam as my midwife, she was instrumental in helping me to find my voice and advocate for myself and my baby.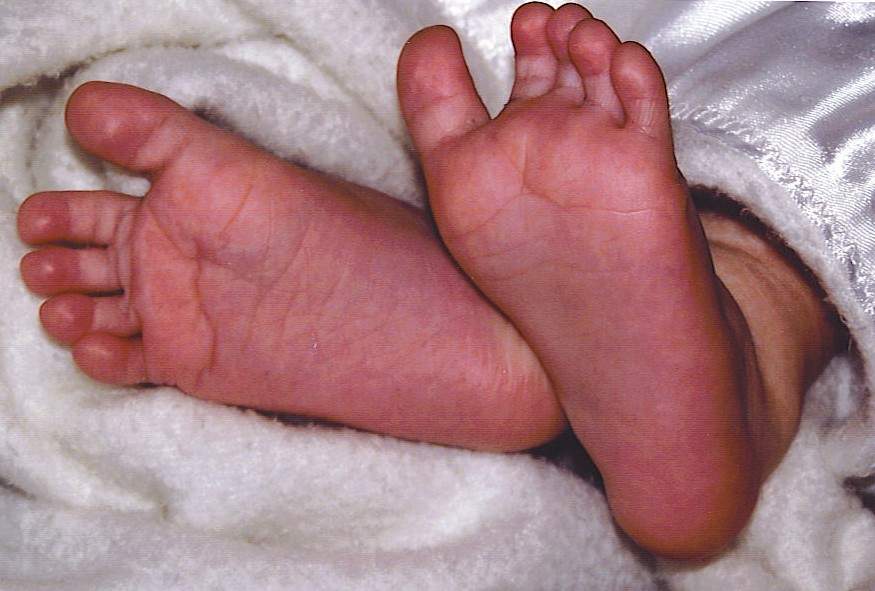 The next time was two years later in 2015. I hired a midwife that was fairly close to me and attended home births. It was an awesome experience! However, after a couple days of painful nursing, we realized our baby had a severe lip and tongue tie. The dentist insisted that we see a lactation consultant after the revision, and my midwife suggested I go see Pam. I remembered her from two years earlier, and was delighted to go see her again. She was instrumental in helping my baby and me to develop a good and healthy breastfeeding relationship. I absolutely believe I couldn't have done it without her help. She was so patient with me. She encouraged me, supported me, cheered me on, and told me I could do it! It was hard...but she helped me see it through all the way to completion.
Two years later, in 2017, I was pregnant with my fifth baby. We used the same home birth midwife, but this time Pam was more involved during the third trimester. They often go to births together and assist one another, and I was so happy that Pam was a part of this pregnancy. I was blessed to have them both there to support me near the end. At one point we had a question about undiagnosed twins, so Pam was called in for a second opinion (it wasn't twins). Then, I had two false alarms during the last few weeks of pregnancy, and with a history of 90-minute labors, I let my midwife know immediately to try to ensure she wouldn't miss the birth. So both my midwife and Pam came out two different nights in the same week, and sat with me all night thinking this was the odd pregnancy where I was going to go into labor early, instead of waiting until 41 or 42 weeks. But I did not, in fact, give birth early. The contractions faded and the baby waited until 42 weeks to appear... as usual. The night of the birth my midwife arrived just 12 minutes prior to the birth and had Pam not been caught in traffic she would have arrived around that same time, but as it turns out she arrived just 9 minutes after the delivery.
Once again, I had a baby with a tongue and lip tie, and I needed Pam's help as a lactation consultant to get us off to a good start. This one was much harder than the last one though, and the pain I was experiencing was causing me to be very hesitant to attempt the latch-on. Just as before, she was patient with me, encouraging me the whole way. Again, I feel like I couldn't have achieved a healthy breastfeeding relationship without her.
I hope and pray that if, God-willing, we have another baby Pam will also be as involved as she has been with my last three. She is a lovely woman whom I consider a dear friend, and I would recommend her in a heartbeat to anyone in need of a midwife or lactation consultant.